02.04.2023. - Društvo
Ako vam je potreban još jedan podsjetnik da treba da budete oprezni kada je u pitanju preuzimanje novih aplikacija, otkrivena je nova serija aplikacija koje od korisnika kradu podatke, a da oni toga nisu ni svjesni.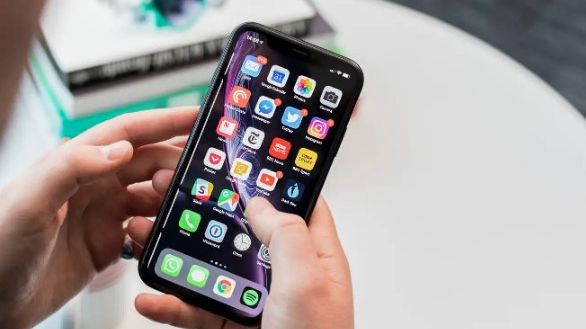 Novootkrivene aplikacije pokrivaju širok spektar kategorija od aplikacija za ćaskanje, preko filtera, do prilagođenih tastatura.
Međutim, jedna stvar im je zajednička. Sve ove aplikacije sadrže zlonamjerni softver i obavljaju druge zlonamjerne radnje kada se instaliraju na pametni telefon.
Aplikacije je otkrio Nacionalni centar za cyber bezbjednost Ujedinjenog Kraljevstva.
Dali su listu preko 200 aplikacija koje nikako ne bi trebalo da preuzimate na svoje uređaje jer vaši telefoni mogu biti ugroženi: 4K Pro Camera, 4K Wallpapers Auto Changer, Advanced SMSaipic – Magic Photo Editor, All Good PDF Scanner, All Language Translate, ll Photo Translator, Art Filters, Astro + Horoscope & Astrology, Astroline: The Daily Horoscope, Auto Sticker Maker Studio, Avatar Maker Character Creator, Baby Sticker- Track Milestones, Bass Booster Volume Power Amp, Battery Charging Animations Battery Wallpaper, Battery Charging Animations Bubble -Effects, Beat.ly Music Video Maker, Beat maker pro, Beauty Filter, Blood Pressure Checker,
Blood Pressure Diary, Blue Scanner, Blur Image, Caller Theme, CallMe Phone Themes, Call Skins, Camera Translator, Care Message, Cartoons Me, Cashe Cleaner, Chat Online, Chat SMS, Chat Text SMS, Classic Emoji Keyboard, Classic Game Messenger, Coco camera v1.1, Come Messages, Contact Background, Cool Keyboard, Cool Messages, Creative 3D Launcher, Creative Emoji Keyboard, Custom Themed Keyboard, Cut Paste, Dazz Cam- D3D Photo Effect, Dazzle – Insta stories editor, Dazzling Keyboard, Design Maker, Desire Translate, Direct Messenger, Dizzi, DJ it!, Drink Water, Drums: Play Beats & Drum Games, Easy PDF Scanner, edjing Mix, edjing Pro
Opreza nikad dosta. Twitter
EmojiOne Keyboard, Emoji Theme Keyboard, Equalizer+ HD music player, Equalizer Fx: Bass Booster App, Facelab, FaceMe, Facetory: Face Yoga & Exercise, Fancy Charging, Fancy SMS, Flashlight Flash Alert On Call, FLMX, Fonts Emoji Keyboard, Frame, Frames, Freeglow Camera 1.0.0, Funny Caller, Funny Camera, Funny Emoji Message, Funny Keyboard, Funny Wallpapers – Live Scree, Gif Emoji Keyboard, Girl Games: Unicorn Slime, Guitar Play – Games & Songs, Guitar – real games & lessons, Guitar Tuner – Ukulele & Bass, Halloween Coloring, Handset – Second Phone Number, Heart Emoji Stickers, Highlight Story Cover Maker!, Hi Text SMS, Horoscope 2019 and Palm Reader, Hub – Story Templates Maker, Hummingbird PDF Converter – Photo to PDF, Hyper Cleaner: Clean Phone, iCons – Icon Changer App +, iMessager, Impresso, Instant Messenger, iWidget Pro, Jambl: DJ Band & Beat Maker, Jigsaw Puzzle, Karaoke Songs,
Life Palmistry, Light Messages, Live Wallpaper Maker: 4K Theme, Loop Maker Pro, Lucky Life, MagicFX – Magic Video Effects, Magic Photo Editor, Memoristo: Brain Test, IQ Game, Memory Silent Camera, Menu Maker!, Meticulous Scanner, Metronome Pro – Beat & Tempo, Metronome – Tap Tempo & Rhythm, Mini PDF Scanner, Mint Leaf Message-Your Private Message, Mood Balance: Self Care Tracker, Music Zen – Relaxing Sounds, MyCall – Call Personalization, Nebula: Horoscope & Astrology, Neon Theme Keyboar, NewScrean: 4D Wallpapers, Notes – reminders and lists, Now QRcode Scan, One Sentence Translator – Multifunctional Translator, Painting Photo Editor, Paper Doc Scanner, Part Message, Password Manager, Path – Horoscope & Astrology,
PDF Scanner: Document Scan, Personal Message, Photo Collage, Photo Editor & Background Eraser, Photo Editor – Filters Effects, Photo & Exif Editor, Photo Filters & Effects, Photoly Remove Object & Editor, Photo To Sketch, Piano Crush, Piano, Pista, Pixomatic, Poco Launcher, Premium SMS, Presets for Lightroom, Private Game Messages, Private Messenger, Private SMS, Professional Messenger, Quick Talk Message, Razer Keyboard & Theme, THE LIST STILL GOES ON, RECOLLECT, Retouch & Cutout, Rich Theme Message, Ringtones HD, ScanGuru, Scanner App, Send SMS, Simple Note Scanner, SlidePic, Slimy, Smart Messages, Smart SMS Messages, Smart TV remote, Smile Emoji, Social Message, SpeedPro Slow speed video edit, Stickerfy: Sticker Maker, Sticker Maker, Stickers & GIF, Stock Wallpapers & Backgrounds, Style Message, Style Photo Collage, Super Hero-Effect, Sweet Pics – Baby Photo Edito, Talent Photo Editor – Blur focus, Tangram App Lock, TeasEar: ASMR Slime Antistress, Text Emoji SMS, Text SMS, Themes Chat Messenger, Themes Photo Keyboard, Timestamp Camera, ToonApp Cartoon Photo Editor, Translate Camera – Speak On, Translator Guru: Voice & Text, UltraFX – Effect Video Maker, Unicc QR Scanner, Unique Keyboard, Universal PDF Scanner, Vanilla Snap Camera, Video Puzzles – Magic Puzzle, Ringtones HD ∙ Ringtone Maker, VOCHI Video Effects Editor, Volume Booster Hearing Aid, Volume Booster Louder Sound Equalizer, Water Reminder, WeDrum: Drums, Real Drum Games, Widget PLUS+ – Photo & Weather, Wow Beauty Camera, Wow Translator, Yoga- For Beginner to Advanced, YouToon – AI Cartoon Effect.
Kada je u pitanju zaštita od zlonamjernog softvera, prvu stvar koju treba da uradite je da budete izuzetno oprezni kada instalirate nove aplikacija na svoj telefon.
izvor:Avaz/FOTO:Printscreen